No longer content with selling us cheap side tables and filling our stomachs with meatballs of a questionable origin, Swedish furniture giant Ikea has taken on it's biggest social project yet.
Ikea started in this new direction last year after the Olympics when they put forward plans for a 'flat pack village' to be erected next door to the Olympic Village in Statford. They then cemented their new, forward thinking, position when they later last year announced that they'd be entering the world of hospitality with the construction of a budget, capsule hotel that promises to offer, "contemporary stylish design, approachable service and, most importantly, an affordable price", all over Europe. This new venture though is potentially the most ambitious yet, they're attempting to tackle the issue of refugee housing in camps all across the developing world.
"Our tents have not evolved very much over the years," says Olivier Delarue, from the UN Refugee Agency (UNHCR). "They still rely on canvas, ropes and poles – and they usually only last for around six months due to harsh climate conditions."
The design is somewhere between a giant garden shed and a military style, khaki canvas marquee. It's made up of light, laminated panels that clip on a simple frame to provide UV protection through the day, and thermal insulation through the night. Also, with their hard panel side, the structures should provide a lot more privacy than previous housing method have and a solar panel on the roof gives the occupants enough electricity to power lights and a few amenities, such as a fridge or radio.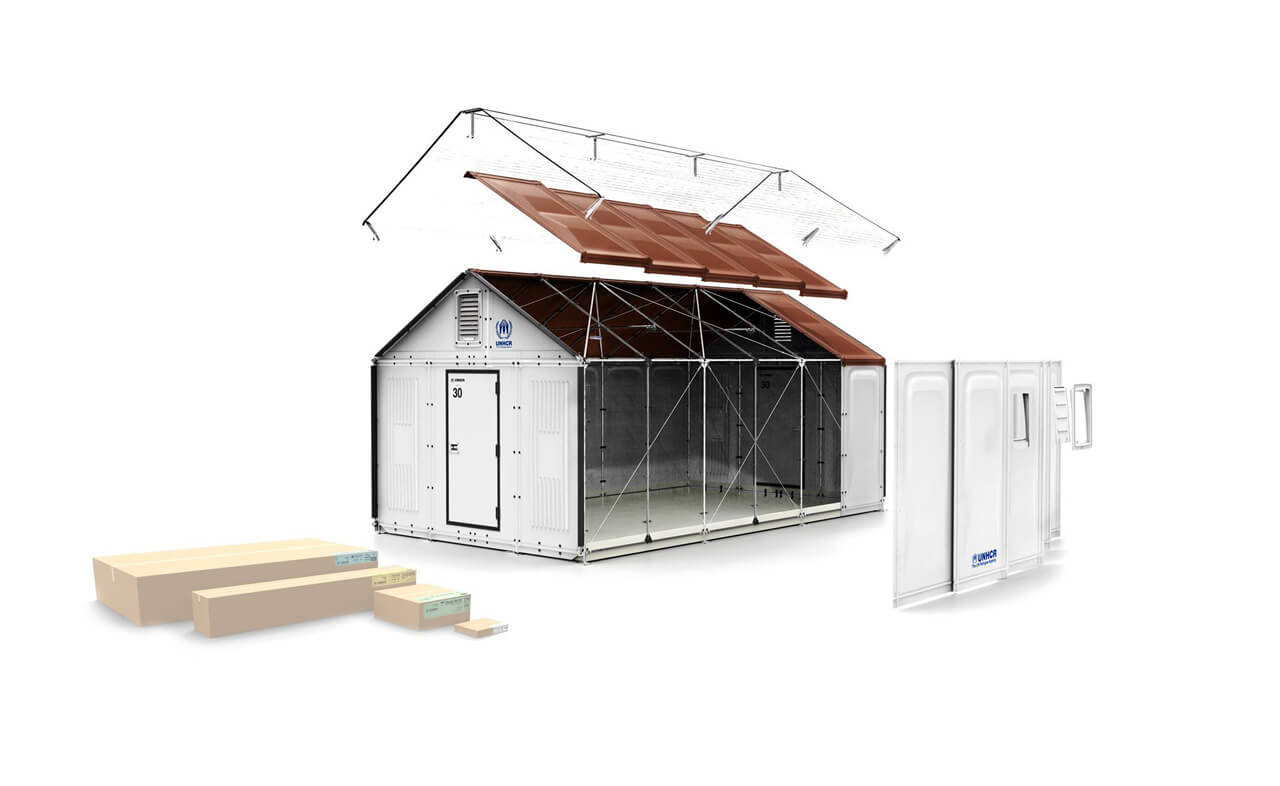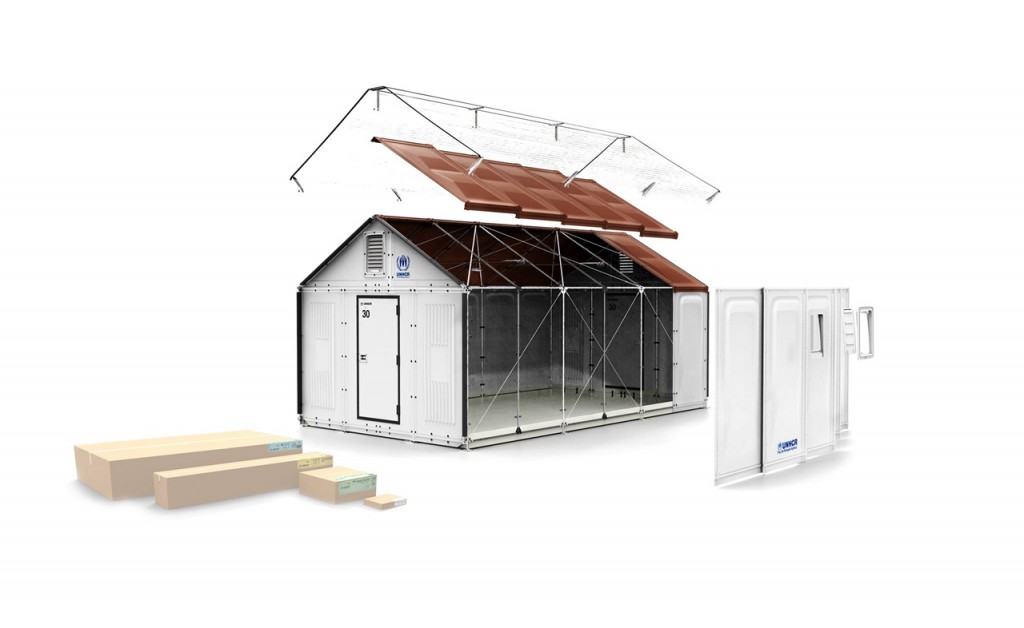 At present, the IKEA shelter is being tested in camps in Lebanon and Iraq. Although they're more expensive to buy than the current tent systems used, they're expected to last 6 times as long.
IKEA is currently the single largest private donor to the United Nations Refugee Agency.